Big River release their debut album 'Redemption' on August 16th 2019
Hard Rock band Big River release their long awaited debut album titled 'Redemption' via Trouserphonic on August 16th 2019. The album will see the bands own collection of songs that they personally feel captures the personality of Big River.
Recorded over a two year period at Ranscombe Studios in Rochester, Kent under the guidance of producer Jim Riley, these songs show how diverse a band Big River can be, all the while remaining true to their signature sound.
The band had written close to 30 songs for this album however the songs originally recorded are the ones that remain. 9 songs with just over 30 minutes running time, this is according to Jim Riley "a perfect cut for vinyl". Redemption is the sound of a band taking you on a journey through their innermost feelings; the lyrics are heartfelt and tell a story, the music is from deep down inside their souls. Three years of playing together on the live circuit has given the band their own identity playing honest, no frills, Hard Rock music.
Album Teaser Trailer
https://youtu.be/CicmoqgSMGU
Album Interview
https://youtu.be/d2Veb85i7IE
Redemption will be available in two formats; Standard 1CD 10 Track Digipack which includes CD only Bonus Track and as a 9 Track album on all digital platforms.
Damo Fawsett (Guitar) - "To capture the energy and chemistry in every track, we record it live, we're all in the same room playing the songs & that really does make for something special, no click tracks, no gimmicks and very minimal overdubs. What you hear on the recordings is how we sound live on stage."
Since forming in 2016 Big River have notched up some serious live performances & have been chosen to open for such bands as; Cats in Space, Burning Rain, Little Caesar, John Corabi, Marco Mendoza, Kris Barras, Frankie Millers Fullhouse. They have played prestigious Festivals & venues such as Cambridge Rock Festival (twice), Blues on the Farm, 100 Club, Camden Underworld, Half Moon Putney, Pelton Arms, Greenwich.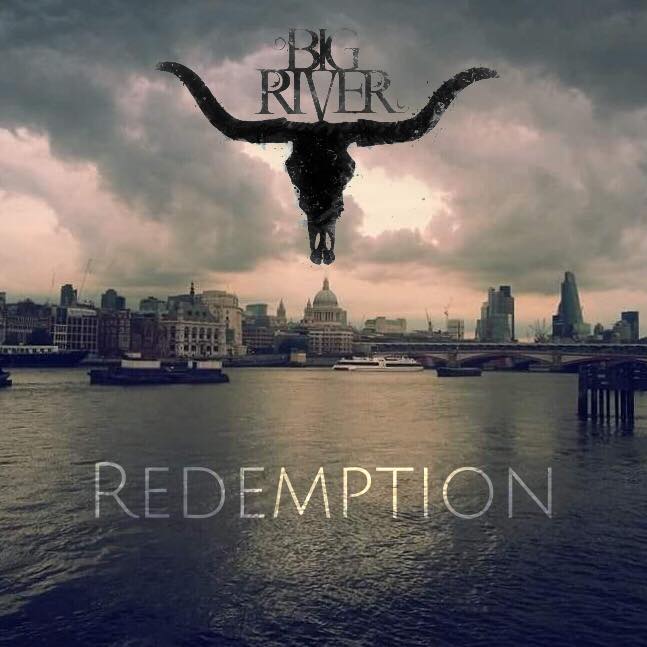 Track List for 'Redemption'
01. JimJam
02. Blues Blood Baby (Album version)
03. Mama (SoCal edit)
04. Who do you want me to be?
05. Hometown Hustler
06. Devil's Whiskey
07. Dancing with the Devil
08. You are my Sun
09. Blackened Rain
Big River are; Adam Bartholomew (vocals), Damo Fawsett (guitar), Ant Wellman (bass), Joe Martin (drums).
Facebook - www.facebook.com/bigriverblues
Twitter - @bigriverblues
Insta - big9343
Label - https://groovy-uncle.co.uk
For more information, please contact:
michelle@leitmotifproductions.com
PR & Bookings:
Tel: 07875 091223
E-Mail - bigriverblues@hotmail.com