September 2020
Our Short Film 'InSpite' has been officially selected for the Unrestricted View Horror Film Festival. We are also developing another Podcast along with aiming to produce two animated Shorts early next year.
---

August 2020
Our Short Film 'InSpite' has been officially selected for the Lift Off Network at Pinewood Studios. Also, one of our scripts has reached the Stage32 Quarter Finals.
---
July 2020
#BlackLivesMatter https://blacklivesmatter.com/
We have decided to leave #Facebook. We do not believe this social media platform is doing enough to support others and the truth. You can still get in touch on #Twitter and via email of course.
---
June 2020
#BlackLivesMatter https://blacklivesmatter.com/
---
May 2020
Our @MonsoonJackson #podcast Series 2 is receiving great reviews. Involving such amazing people as Reginald D Hunter, Wheatus and Dirk Maggs.
---
April 2020
Monsoon Jackson, Series 2 launches. This series features amazing guest vocal talents and we are honoured they gave their time to this project. Thank you.
---
March 2020
Obviously filming plans are on hold but other options are being looked into. We hope everyone, who can, is staying indoors and keeping well.
---
February 2020
Monsoon Jackson is in the edit and In-Spite has been submitted to a number of festivals. Updates later this year.
---
January 2020
After some unplanned delays, Monsoon Jackson Series 2 is being recorded. Hopefully to be out in February for you to enjoy.
---
December 2019
Planning for the next film Short has begun. A more ambitious work but will be bringing a Screencraft Finalist script to life.
---
November 2019
Work has started on redrafting feature length scripts with a view to the 2020 Competition cycle.
---
October 2019
Big River are going from strength to strength. Check out the next gigs or even buy their CD and support live, independent, music.
---
September 2019
InSpite is now locked but will be entering the 2020 Festival season so, to comply with the rules, cannot be released. Sorry.
---
August 2019
Next Short is in the final edit. Will be released on Vimeo. Link to follow.
---
July 2019
The writing of Monsoon Jackson Series 2 is nearly over, then into the studio to record and hopefully out by October.
---
June 2019
The next film Short is reaching the end of editing. It has evolved since filming took place last year and will, we hope, be well received.
---
May 2019
Series 2 of our podcast Monsoon Jackson is in progress with the aim to record towards the end of this year. Thank you to everyone who has taken the time to provide their kind and positive feedback of Series 1 (and some who are demanding Series 2 is out sooner!)
---
April 2019
Sadly the animation Short has faltered. This happens. We are finding alternative resources and hope to get it made by the Summer.
---
March 2019
New contacts made and hopefully some exciting developments to happen but, as always, it is a slow and winding road.
---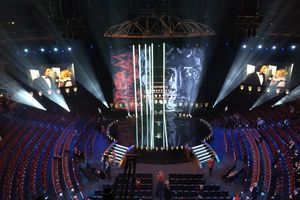 February 2019
Attended the BAFTA Awards this year to watch, in next few years want to be there as a nominee.
---
January 2019
Monsoon Jackson has received some incredible reviews for which we are very thankful. If you enjoyed it, please give us a 5 Star. In other exciting news we are now managing a hugely talented band (Big River, see Produced Work for details) who have big things ahead of them.
---
December 2018
Our new podcast Monsoon Jackson (see this site or anchor.fm/leitmotif for details) is receiving some wonderful reviews. Next year our new animated Short and Horror Short will be out. Thank you to everyone who has supported us and have a restful, festive holiday.
---
November 2018
Our new project, the Monsoon Jackson podcast launches on 21st this month and we hope it will be well received.
---
October 2018
Our latest live Short is entering the editing phase, with our animated Short hopefully to go into production in December.
---
September 2018
Filming this month, exciting times. Unfortunately, the release of the next Short has been pushed back to December though the Podcast remains on schedule.
---
August 2018
Filming due next month and all the usual last minute fun has kicked in. Changes in crew, actors and location. But everyone has been incredibly supportive so it will happen. We hope you will enjoy the result.
---
July 2018
Our new podcast series has finished recording. We hope to launch this in October. Next month should see the release of our latest Short, so stay tuned.
---
June 2018
Recording of our first podcast starts next month. We are also moving closer to completing our first animated short.
---
May 2018
Michelle is now managing a band. We are working on a music video to compliment this latest step in working with creatives.
---
April 2018
Sunday Morning has, so far, been accepted into 1 of the 4 entered festivals. Work has started on an animated short. We are meeting with the VO artist for our new podcast and the crew are confirmed for the live short being filmed later this year.
---
March 2018
Catch up with Michelle's radio show 'The Duncan Disorderly Show'. Live every Friday at www.dealradio.co.uk 8pm to 10pm. Featuring a range of conversation, music and talented artists. Why wouldn't you listen?
---
February 2018
One of our Short Film scripts has reached the Screencraft Fall 2017 Film Fund Semi-Finals.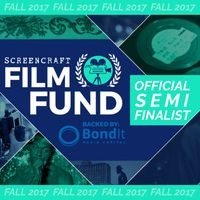 ---
January 2018
We are back on the ABH Podcast talking about our new podcast being recorded soon. We are also planning to create two brand new shorts this year.
And there are more surprises in store. Keep in touch.
---
December 2017
Our well reviewed short entitled "The Interview" has been entered into the @screencrafting Film Fund. In addition, "Sunday Morning" has been entered into Raindance Film Festival 2018 and the Toronto International Short Film Festival 2018. Watch this space for developments.
---
November 2017
We are truly humbled & honoured that the wonderful @nicholas_vince is the first to leave an IMDb review for the Short 'Sunday Morning'.
---
October 2017
'Sunday Morning' had a private screening. It was a resounding success followed by a Q&A session with the invited guests. Favourite quote of the evening about the film was "freaky as f**k".
We are on the fantastic Anywhere But Here Podcast (@abhpod) talking about 'Sunday Morning'. Have a listen here!
We are pleased to announce that Sunday Morning has been selected to screen at the London International Short Film Festival 2017.
---
September 2017
Following attendance at the Screenwriter's Festival, London - two film companies have expressed interest in our work. Exciting times.
---
August 2017
Michelle and Ande talk on the radio - From an Idea to IMDb
https://www.mixcloud.com/michelle-duncan2/9-from-an-idea-to-imdb-the-duncan-disorderly-show.
---
July 2017
Our first short, Sunday Morning, is now available! Click here to watch.